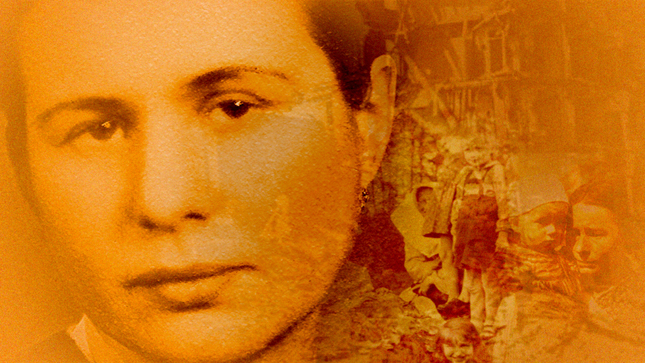 The Taube Foundation for Jewish Life & Culture will host the 2013 Irena Sendler Memorial Award Ceremony at the Museum of the History of Polish Jews in Warsaw on October 23, 2013.
The 2013 recipients are two prominent Polish government leaders who have worked tirelessly to advance the creation of the Museum of the History of Polish Jews in Warsaw: The Honorable Bogdan Zdrojewski, Minister of Culture and National Heritage, and The Honorable Hanna Gronkiewicz-Waltz, Mayor of Warsaw.
Both officials will be in attendance to accept their awards. Honorary Consul Tad Taube and Shana Penn, Executive Director of the Taube Foundation, will host the event, together with Piotr Wiślicki and Marian Turski, Chairman and Vice Chairman of the Association of the Jewish Historical Institute of Poland, the non-profit organization responsible for the Museum, and Acting Museum Director Andrzej Cudak. Previous awardees will also attend, including: Janusz Makuch, Director of the Jewish Culture Festival; Jan Jagielski, Chief Archivist, Emanuel Ringelblum Jewish Historical Institute; Hon. Aleksander Kwaśniewski,President of Poland 1995-2005; and Dr. Jolanta Ambrosewicz-Jacobs, Jagiellonian University.
The Irena Sendler Memorial Award is granted annually to Polish citizens who have worked to preserve Jewish heritage and foster Jewish cultural renewal in Poland. It was established in 2008 by Tad Taube and the Taube Foundation for Jewish Life & Culture to commemorate Irena Sendler, who passed away on May 12 of that year in Warsaw at age ninety-eight. Declared a Righteous Among the Nations by Israel's Yad Vashem, Irena Sendler rescued hundreds of Jewish children from the Warsaw Ghetto in Nazi-occupied Poland, refusing to reveal their identities even when arrested by the Nazis. Irena Sendler's heroic actions went largely unnoticed until almost 15 years ago, when a Kansas schoolteacher produced a play about her that was performed widely in the United States and Europe. Nominations for the Irena Sendler Memorial Award are reviewed by a panel made up of Taube Foundation advisory board members and leaders of the Jewish community in Poland.