The Taube Foundation for Jewish Life & Culture mourns the loss of Dr. Jan Kulczyk, Distinguished Benefactor of POLIN Museum of the History of Polish Jews, who died on
July 29 at the age of 65.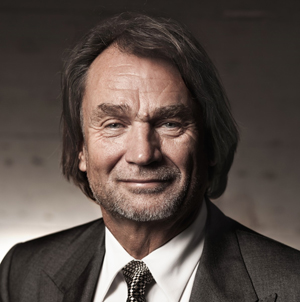 Photo: POLIN Museum of the History of Polish Jews
Dr. Kulczyk was Poland's wealthiest businessman and an influential entrepreneur throughout Central and Eastern Europe. He was a generous philanthropist and a patron of many cultural institutions in addition to POLIN Museum of the History of Polish Jews.  
A third-generation Polish businessman, born in 1950, Dr. Kulczyk founded and directed Kulczyk Investments SA, headquartered in Warsaw with offices in Dubai, Kiev, London, and Luxembourg. His son Sebastian has headed the firm since 2013. In 2012, Dr. Kulczyk and New York real-estate magnate Larry Silverstein established the Warsaw-based Kulczyk Silverstein Properties. He also established a philanthropic foundation, which his daughter Dominika oversees.
Dr. Jan Kulczyk was a leader in Polish cultural and civic life. He served as the Board Chair of Green Cross International since 2007. Kulczyk Investments was a strategic sponsor of the Polish Olympic team. Dr. Kulczyk received many prestigious awards, including the "Patron of Culture 2012" award from the Minister of Culture and National Heritage for supporting the POLIN Museum. In June 2015, he was awarded the Officer's Cross of the Order of the Rebirth of the Republic of Poland by the President of of Poland, Bronislaw Komorowski, for outstanding achievements in activities to support and promote Polish culture and national heritage. The Taube Foundation also recognized Dr. Kulczyk as the co-recipient of its 2015 Irena Sendler Memorial Award. 
In describing his gift to the POLIN Museum, Dr. Kulczyk spoke in metaphors that resonate with us today as we grieve his passing: "For me, POLIN Museum is a moral compass. It teaches us that there are no shortcuts without tolerance, respect, and forgiveness. It reminds us of our obligation to leave a trace of all that we value when we are no longer here." These words are made all the more powerful in light of his passing. Dr. Kulczyk fulfilled his obligation to leave a trace of what he valued during his lifetime. The Taube Foundation for Jewish Life & Culture extends our deepest condolences to the family of Dr. Kulczyk, including his daughter, Dominika, and his son, Sebastian.