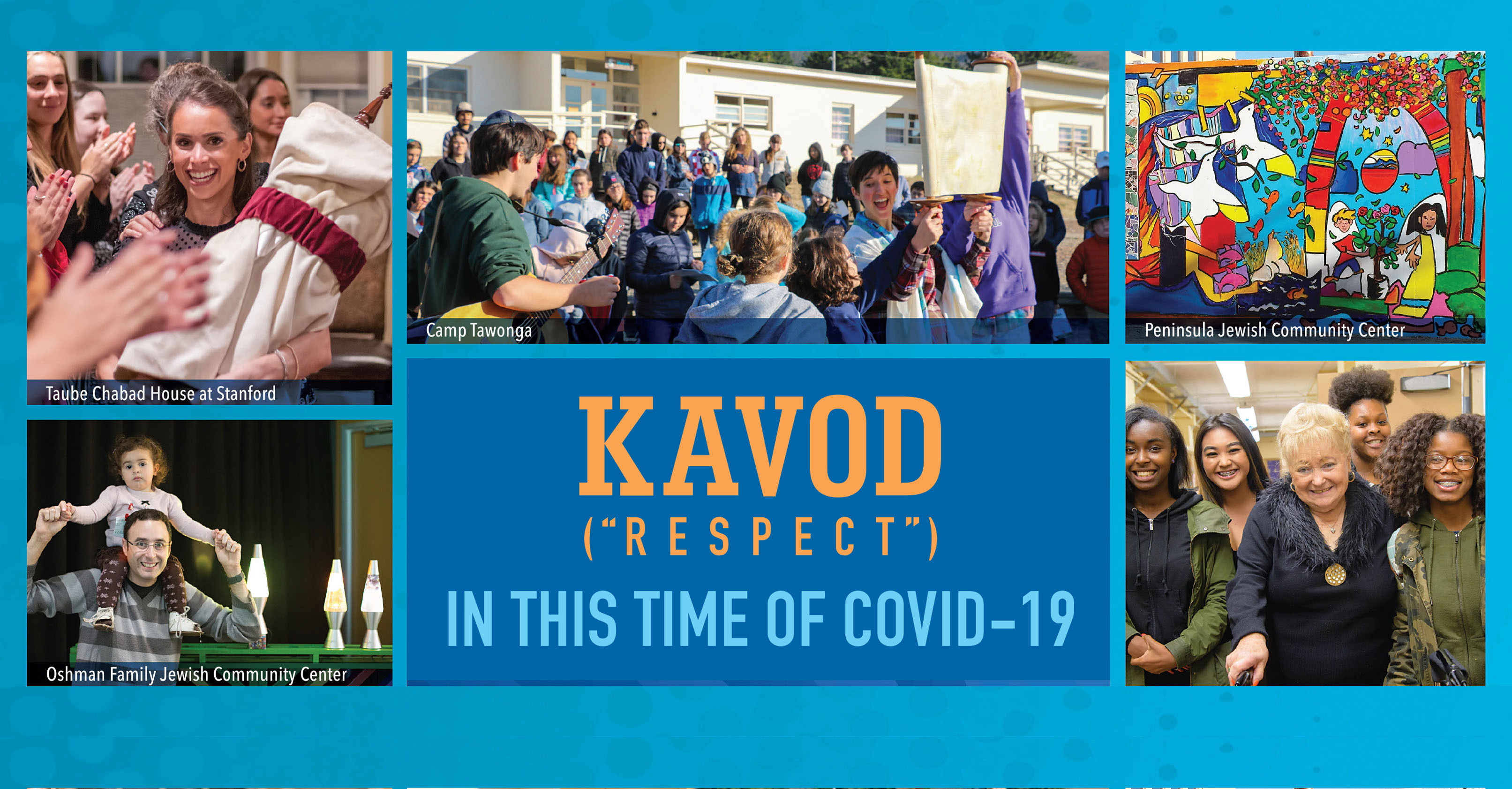 Kavod ("respect") in this time of Covid  
In early February, when we were preparing for a busy spring season of new program unveilings in the Bay Area and Los Angeles and for summer travel to Poland and Israel, COVID-19 was rampaging in faraway China, on the periphery of our awareness in the Bay Area. We focused instead on new grants and partnerships and matters of concern such as sheltering homeless families in Oakland, the leadership transition at POLIN Museum, the annual Irena Sendler Award nominations, and the grand opening of Beit Hatfutsot: Museum of the Jewish People, in Tel Aviv.
In mid-February, as the virus began ripping through Europe, we were focused on welcoming POLIN Museum's chief curator Barbara Kirshenblatt-Gimblett to the Bay Area, where she gave the keynote at the opening of an Arthur Szyk exhibition organized by the Magnes Collection of Jewish Art and Life at the University of California, Berkeley.
By March, the faraway virus had reached our shores and was causing alarm and dismay, from Washington state down the coast to the San Francisco Bay Area and beyond. Meanwhile, our Israeli and Polish colleagues began telling us about the advent of the virus in their communities and the health measures being taken by their governments. Clearly, the pandemic's momentous events were demanding our attention.
We were "first responders"
We quickly recognized the challenges confronting us in today's COVID-19 environment and set about to provide emergency aid to local Jewish organizations, particularly the six Bay Area Jewish Community Centers (JCCs), which are the anchor institutions of our Jewish Peoplehood Initiative. The JCCs are distinctively mission-driven and entrepreneurial with 80% to 90% revenue-generating programs that empower and invest in people of all ages and backgrounds including seniors, the disabled, and diverse ethnic populations.
The current health and economic crises have devastated the JCCs' earned income financial engines. Each endeavors to raise philanthropic dollars to bridge the current emergency needs and strategically address the challenges of the next two to three years. Taube Philanthropies gave $1,500,000 to support the JCCs, Jewish Family and Children's Services in new and repurposed grants. In addition, we provided emergency support of over $250,000 to Camp Tawonga, Kehillah Jewish High School, the Commonwealth Club of California, Mills College, and the San Francisco Zoo. We continue to assist these and other organizations to navigate these uncertain waters.
Like many previous generations, we live in times that can be difficult, even deadly. Meanwhile Taube Philanthropies is grateful to be in conversation with you as we move together into an uncertain future. We appreciate our community's courageous and compassionate responsiveness during this unprecedented time of a global health and financial crisis. Thank you for the many ways you inform and inspire your families, friends, and colleagues to stay safe and healthy. Thank you for strengthening our collective capacity for revitalization.