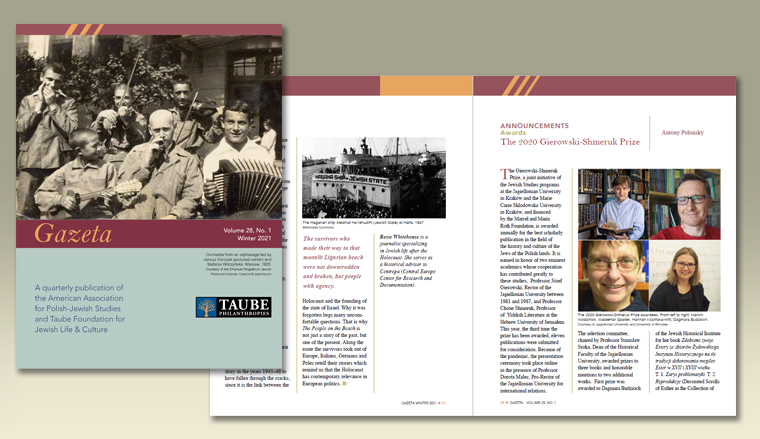 Dear Colleagues:
We are pleased to present the Winter 2021 issue of Gazeta, co-produced by the Taube Foundation for Jewish Life & Culture (TFJLC) and the American Association for Polish-Jewish Studies (AAPJS).
If you would like to suggest an article and/or author for the next issue of Gazeta, or submit one yourself, please email: info@taubephilanthropies.org.
The submission deadline for the next issue is
March 30, 2021.
We accept queries and submissions for feature articles of no more than 1500 words, and up to 500 words or less for all other announcements or reports.
Thank you.
Cordially,
Irene Pipes, Antony Polonsky,
Tad Taube, and Shana Penn